Our specialty at Black Dog Fitness is Group Fitness – all sizes and all speeds.  Fun and social accountability make our programs more effective and long-lasting.   Even if you have always been a solo gym-goer, come give our classes a shot.  Your first class is always free. 
Rock Steady Boxing was the first program in the country dedicated to the fight against Parkinson's disease with community and exercise. It is still going stronger than ever.  Our workouts are non-contact (no one gets hit) adaptations of real boxing drills.
Boxing training fits the needs of Parkinson's patients perfectly.  Boxers condition for optimal agility, speed, muscular endurance, accuracy, hand-eye coordination, footwork and overall strength. Parkinson's fighters benefit from the exact same stuff as well as the intensity of a good fight.
Rock Steady Boxing has been proven over and over as a highly effective Parkinson's therapy since it was founded in 2008.
FIGHT BACK AGAINST PARKINSON'S
Rock Steady Boxing is specifically for ANYONE fighting Parkinson's Disease. If you can get in here, you can fight back and we will help. 
We have two levels of classes, a huge spectrum of fighters and endless ways to safely challenge you.  You are never "too far gone."  Just get in here.
You will not regret it.
"My husband had an appt this morning with his neurologist and has shown great improvement from his date of diagnosis. Thank you for all you do for my husband. Your class has given us our healthy life back."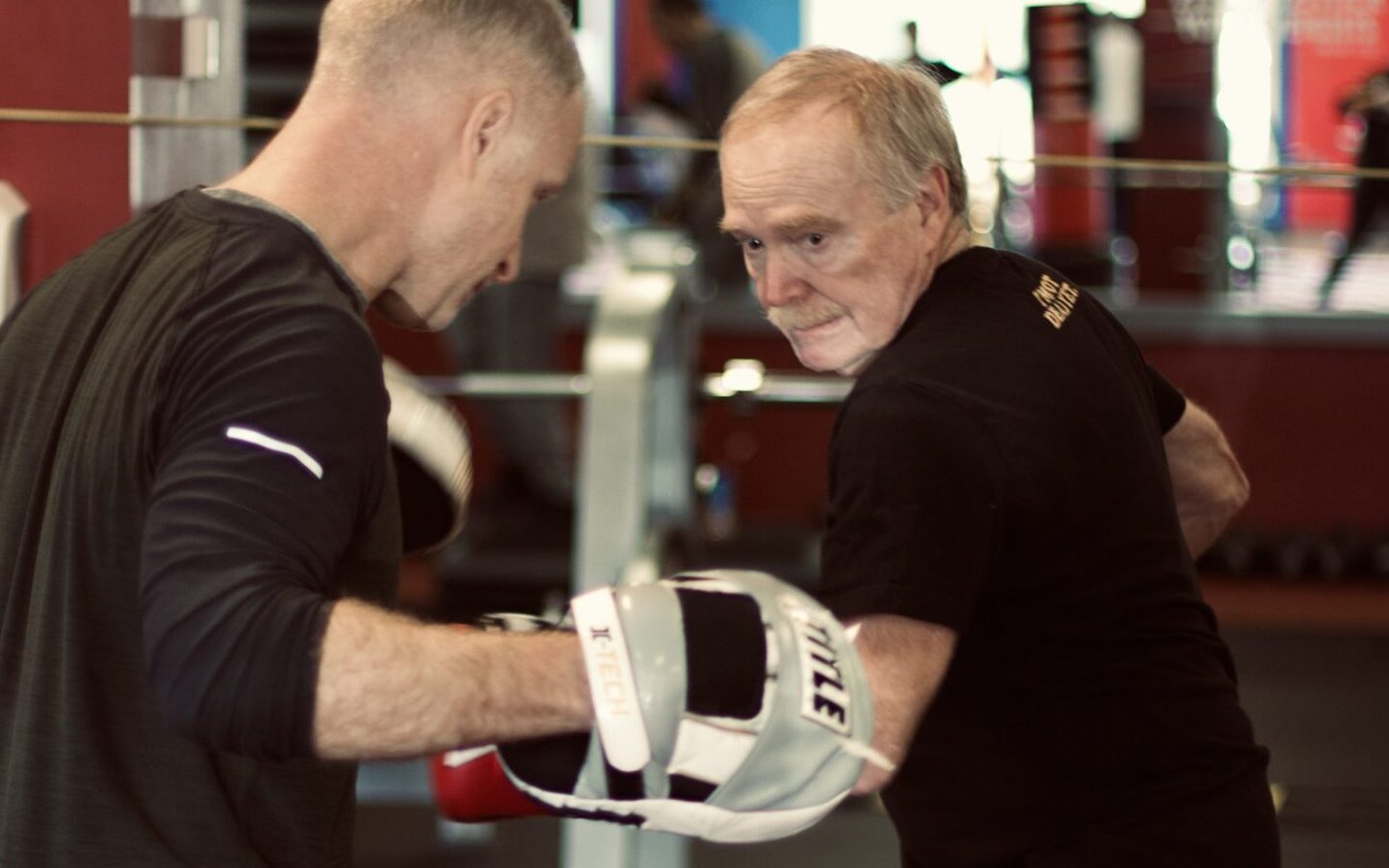 The Blue Team
10:30 – 12:00 – Monday, Wednesday and Friday
This is our higher intensity class – the pace is faster, the class is bigger, we are up and down off of the floor and the exercises are more demanding.   The main focus is on intensity and general fitness.
The Yellow Team
12:30-2:00 – Tuesdays and Thursdays
This is our less intense class – we give more transition time, we frequently have volunteers and assistant coaches.  We will be seated and standing but there are no floor exercises.
The Yellow Team focuses on the symptoms of Parkinson's more directly – big steps, long reach, strength, coordination, posture, endurance, etc. 
PWR! is the follow-on program to LSVT Big.  Every class includes a warmup, workout, cooldown and stretch.  The combination large movements, rotation, and shifting of your body weight is fantastic for improving your posture, gait, balance, reach, and strength.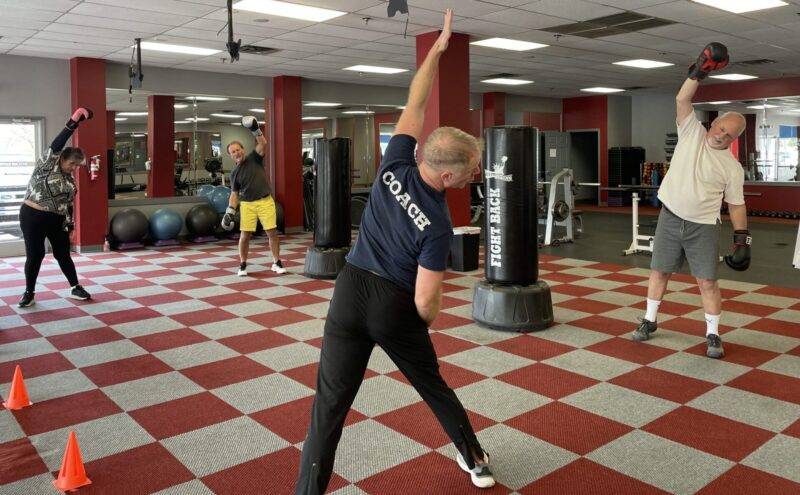 PWR! is perfect if you have balance or mobility limitations (use a wheelchair, walker or rollator) because you can exercise either sitting or standing.  Also, all of the exercises can be modified to be easier or harder depending on your capabilities.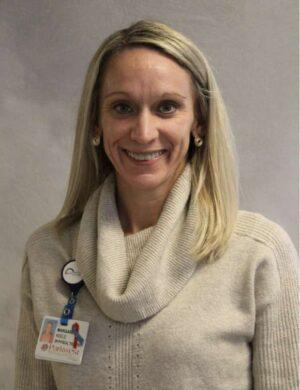 Margaret Keele, DPT,GCS,CSRS is our PWR! instructor.  She is a Clinical Specialist Physical Therapist at Fort Sanders West Medical Center.  Margaret is highly experienced working with people with Parkinson's and other neurological conditions.
Margaret is a Board Certified Geriatric Clinical Specialist, Certified Stroke Rehabilitation Specialist, LSVT Certified, PWR! Trained, and trained vestibular disorder therapies.
Tuesdays and Thursdays at 8:30 – 9:30
Join us for a one-hour, high-intensity, non-contact boxing workout.  This is our highest intensity class.  You have never gotten a better workout.  Black Dog Boxing is primarily boxing and core exercises but we mix in strength and power training for join stability and general strength.  If you have ever wanted a new kind of workout or you just like hitting things, come try Black Dog Boxing.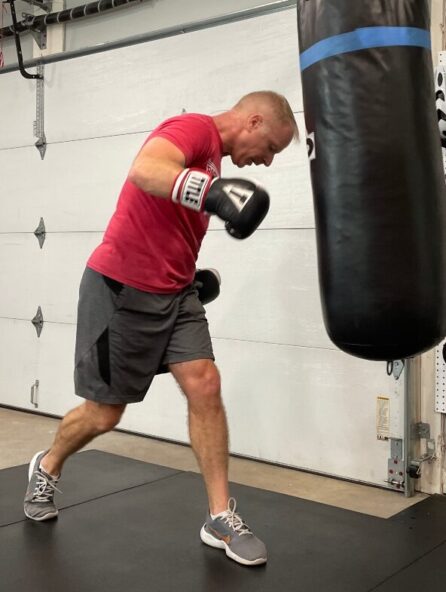 Wednesdays at 12:30 – 1:30 pm
Black Dog Fitness is proud to offer Tai Chi free of charge!
Tai chi is a series of gentle exercises, stretches and breathing that each flow into the next without pausing, keeping your body in constant steady motion. Tai chi is often described as meditation in motion because it promotes serenity through movement helping to improve the connection between the mind and body.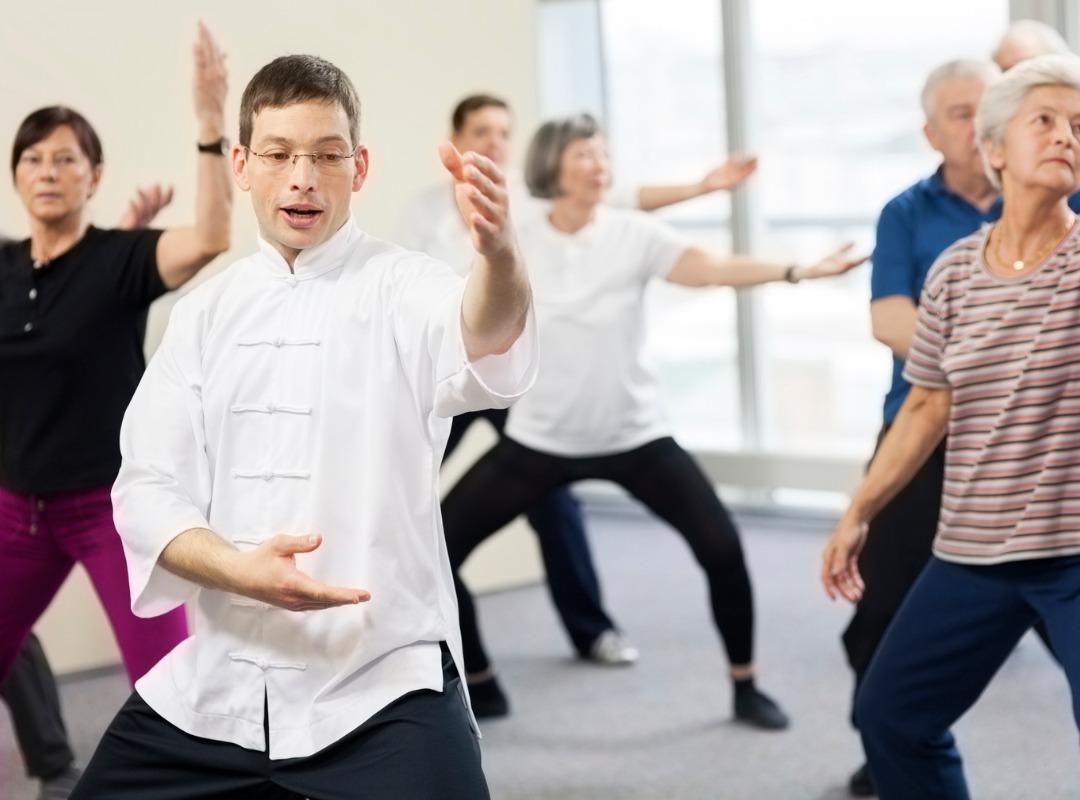 How does Tai Chi help?
Improved Balance and Coordination: Tai chi helps to improve balance and coordination by strengthening the core muscles, increasing range of motion and improving flexibility.
Improved Mental Health: The complexity of the movements in Tai Chi help to focus and compartmentalize stressors.  This can improve your mood, reduce anxiety and prevent depression.
Improved Physical Health: Tai chi helps to improve posture, reduce joint pain and stiffness, while increasing strength and endurance.
Improved Quality of Life: Tai chi can help reduce fatigue, improve sleep, reduce the risk of falls, and increase energy levels.

Small Group Training
If you would like a more custom workout at a fraction of the cost of one-on-one training, small group training is a great option.  You get the camaraderie of a class but attention and flexibility of personal training.   You can combine cardio, boxing, strength, core or whatever your team wants to do.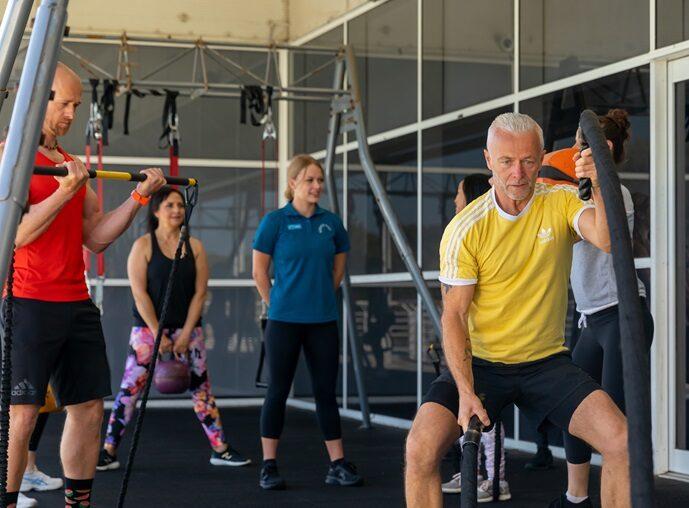 Tuesdays and Thursdays at 9:45 – 10:30.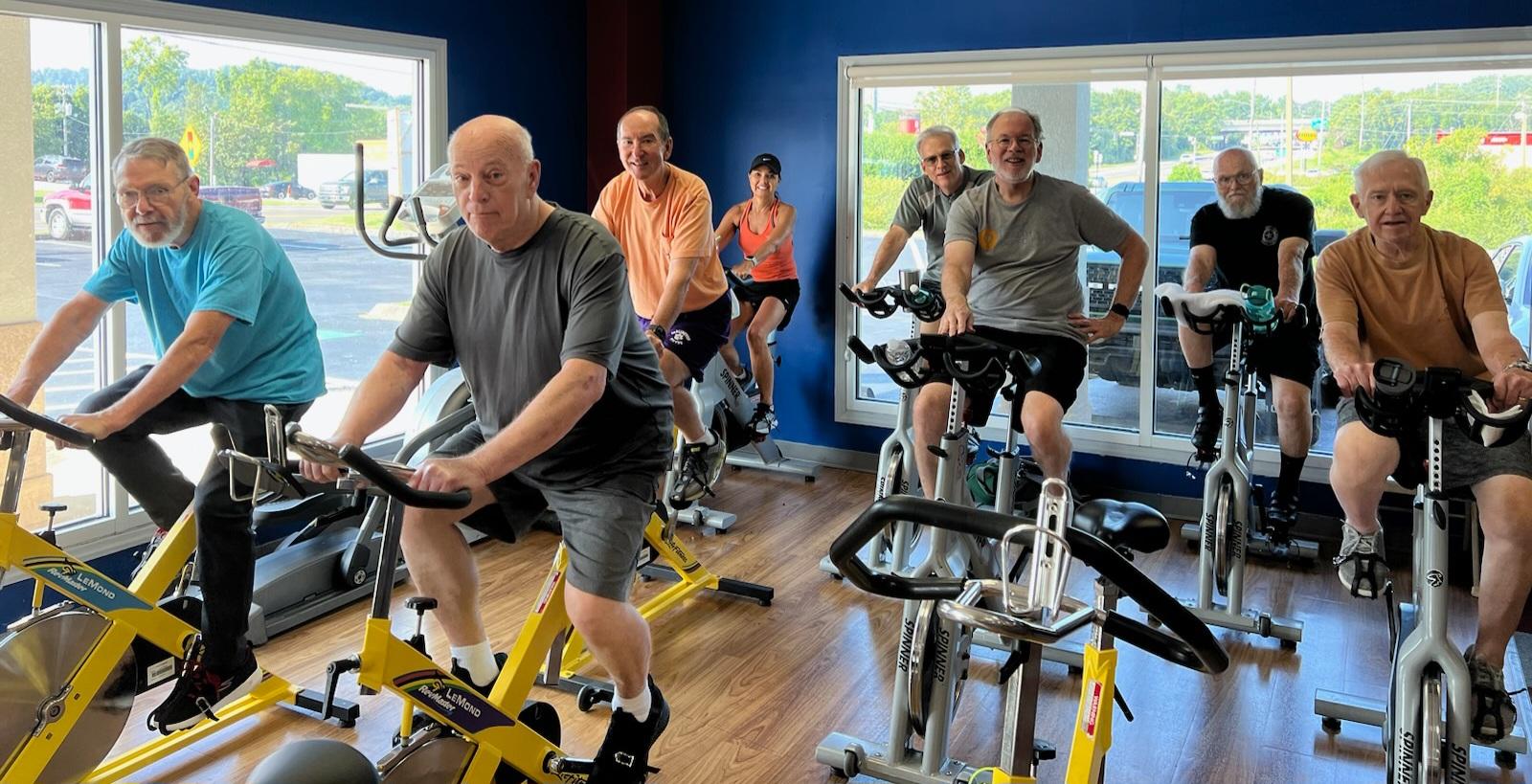 Spin and Stretch combines stationary cycling and flexibility training – but not at the same time.  This mix will help you improve your endurance and cardiovascular health as well as your flexibility, balance and posture.  It will also help kick Parkinson's in the teeth.
Sarah Lamont is  a highly experienced spin instructor, group fitness coach and personal trainer.  She has several years experience as a Pedaling for Parkinson's coach. Sarah actually wrote the book on spin for Parkinson's. 
Sarah will help you get your bike set up so it is comfortable and safe.  You can start slowly to get used to the bike, but the intensity will gradually increase as you get stronger.  High intensity is where we get the best results – neuroprotection, neuroplasticity, cardiovascular improvement, vascular growth and more creative swear words.  
The Stretching portion will take advantage of warm muscles and joints to improve your posture, mobility and flexibility.
Just show up and give it a try.  Your first class is always free.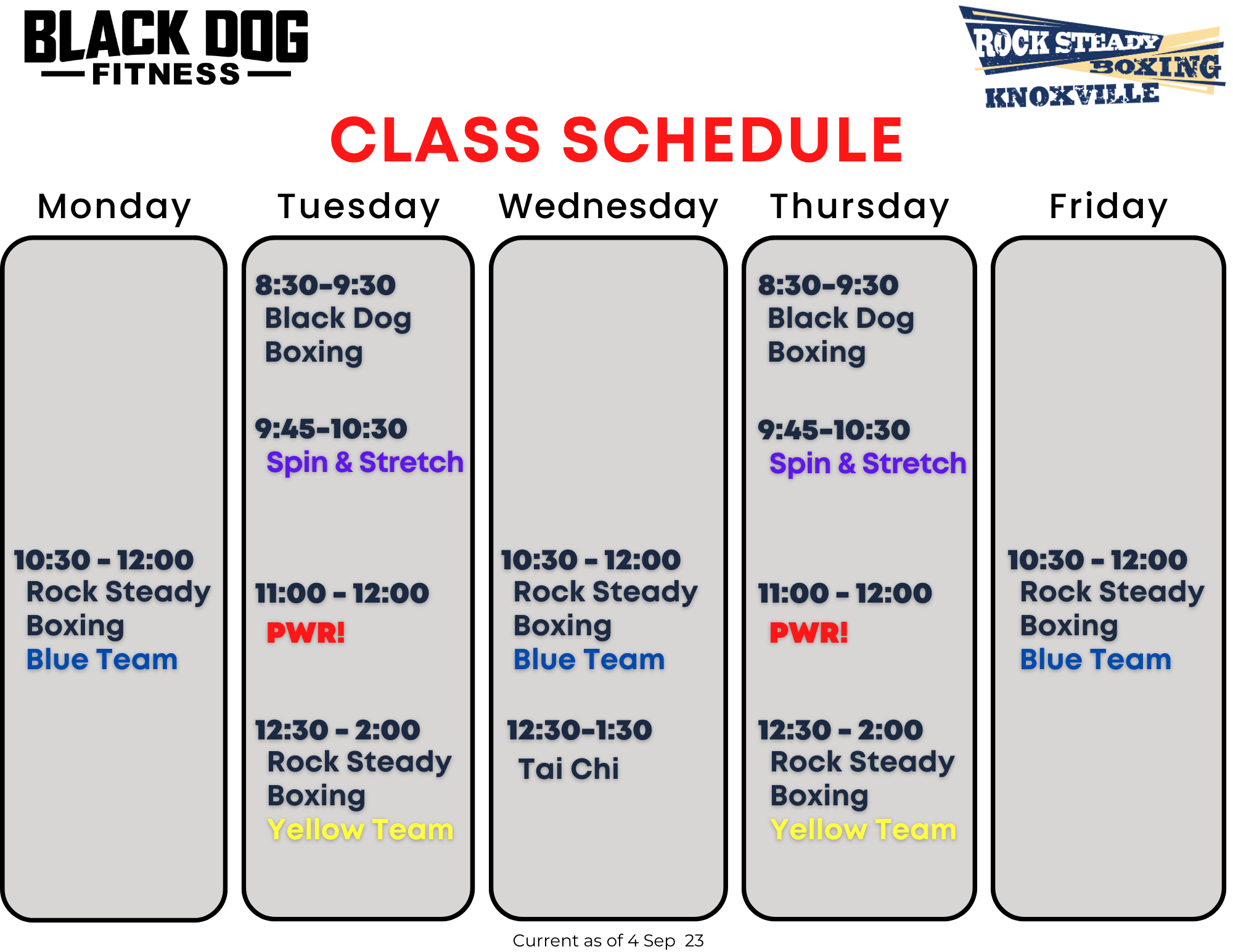 We have flexible membership plans to fit your budget and schedule.  Your membership gives you access to all our programs: Rock Steady Boxing, PWR!, Black Dog Boxing, Spin and Stretch, Tai Chi and more!  You just choose how often you want to come.