Our specialty at Black Dog Fitness is Group Fitness.  The combination of fun and social accountability makes our programs more effective and long-lasting.   If you have always been a solo gym-goer, come give our classes a shot.   I think you will really like the results.
Rock Steady Boxing is the first program in the country dedicated to the fight against Parkinson's disease. Our exercises are non-contact (no one gets hit) adaptations of boxing drills.
Boxers condition for optimal agility, speed, muscular endurance, accuracy, hand-eye coordination, footwork and overall strength. Parkinson's fighters benefit from the exact same stuff as well as the intensity of a good fight.
Rock Steady Boxing has been proven over and over as a highly effective Parkinson's therapy since it was founded in 2008. 
FIGHTING BACK AGAINST PARKINSON'S
Rock Steady Boxing is specifically for ANYONE fighting Parkinson's Disease. If you can get in here, you can fight back and we will help. 
We have two levels of classes, a huge spectrum of fighters and endless ways to modify the exercises to fit your abilities.  You are never "too far gone."  Just get in here.
You will not regret it.
"My husband had an appt this morning with his neurologist and has shown great improvement from his date of diagnosis. Thank you for all you do for my husband. Your class has given us our healthy life back."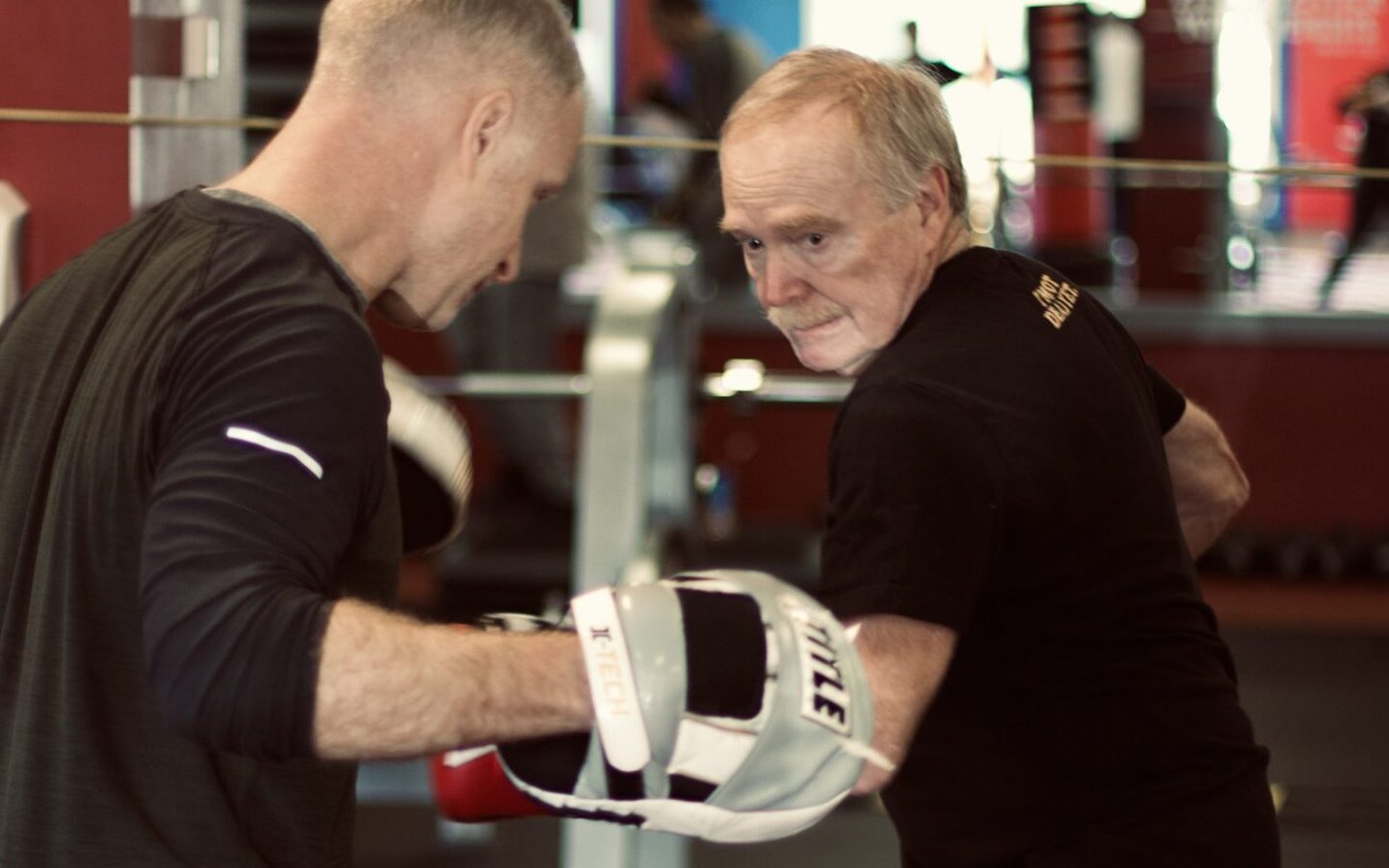 The Blue Team
10:30 – 12:00 – Monday, Wednesday and Friday
This is our higher intensity class – the pace is faster, we are up and down off the floor and the exercises are more demanding. The main focus is on intensity and general fitness.
The Yellow Team
12:30 -2:00- Tuesdays and Thursdays
This is our lower intensity class – we give more transition time, we frequently have volunteers and assistant coaches, we will be seated and standing but no floor exercises. The Yellow Team focuses on the symptoms of Parkinson's more directly – big steps, long reach, strength, coordination, posture, endurance, etc. 
I recommend the Yellow Team to anyone who uses a walking assistance device (cane, walker, rollator, etc.) or anyone who is at high risk of falls.
PWR! Moves were specifically designed to combat the most common symptoms of Parkinson's.  These moves are the core of our PWR! class.  They help you improve key daily movements that often deteriorate with Parkinson's and age – standing up, shifting your weight, reaching, rotating and stepping.  The workouts emphasize large, functional, low-impact movements to help you improve your balance, posture, strength and mobility.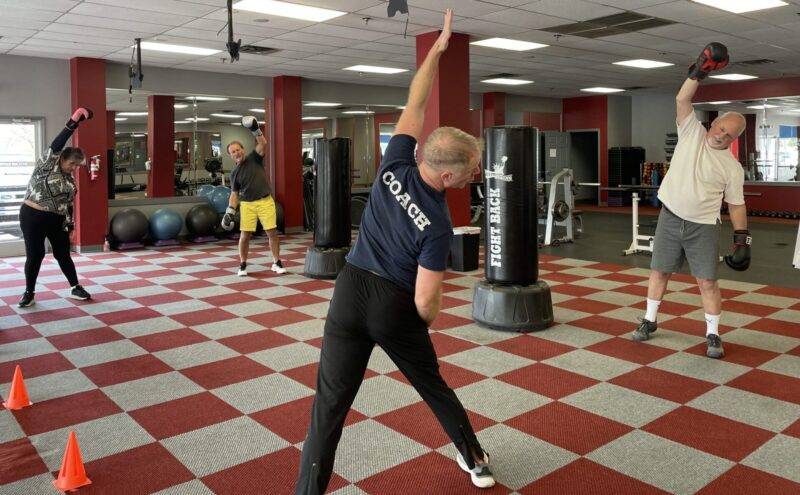 PWR! is perfect if you have balance or mobility limitations… or not.  You can exercise either sitting or standing and all of the exercises can be modified to be easier or harder depending on your capabilities.
Classes are one hour long and include a warm-up, workout, cool down, and stretch.
DANCE with PD
Dance incorporates so many aspects of mind and movement – timing, memory, rhythm, coordination, emotion and of course music.  It is no wonder that it has been proven to help people with Parkinson's combat the symptoms and progression of Parkinson's.  Dance can help improve balance, facial expression, freedom of movement, confidence and relaxation in just one class.
We do not have a dance class currently scheduled.
Check back for updates.
Tuesdays and Thursdays at 8:30 – 9:30
Join me for a one-hour, high-intensity, non-contact boxing workout you will love.  It is primarily boxing, body weight and core exercises both standing and on the floor (or seated).  If you have ever wanted a little more intensity from Rock Steady Boxing or you just like an incredible workout hitting things, come try Black Dog Boxing.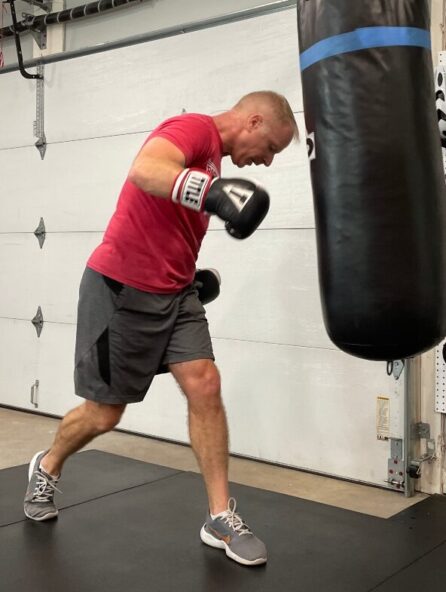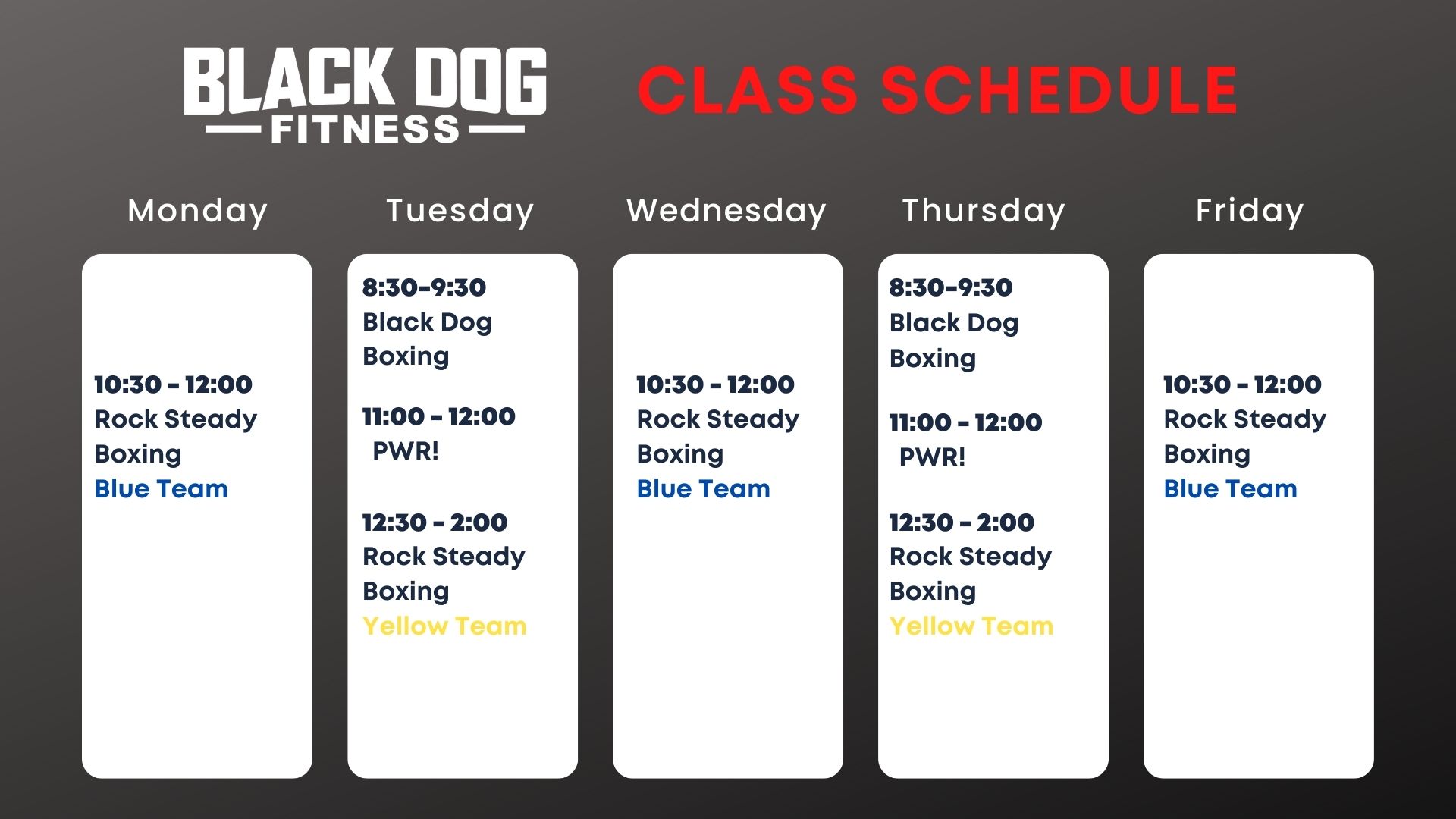 Memberships
We have flexible and affordable membership options based on how many times per week you come to class (any class).  You can choose from just once per week or unlimited.   Discounts and scholarships are available.
We have very flexible membership plans – Choose the plan that fits your life.   You can come just once a week or as much as you want.  Each membership tier gives you access to all our in-gym programs: Rock Steady Boxing, PWR!, Black Dog Boxing, Dance and more!