BLACK
DOG
BOXING
FIGHT'S ON.
In the moment.
Watch the workouts live at 8:15 AM Eastern Tuesdays and Thursdays.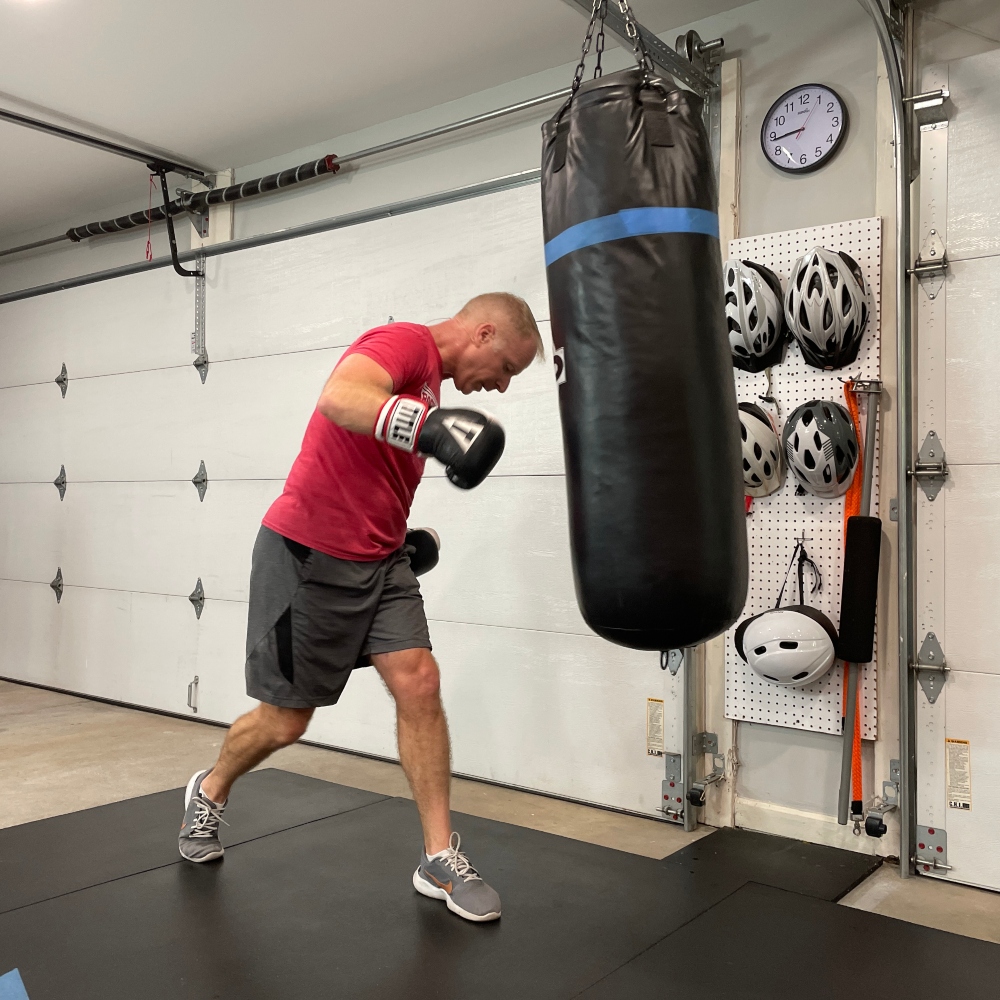 New ones on Tuesdays and Thursdays.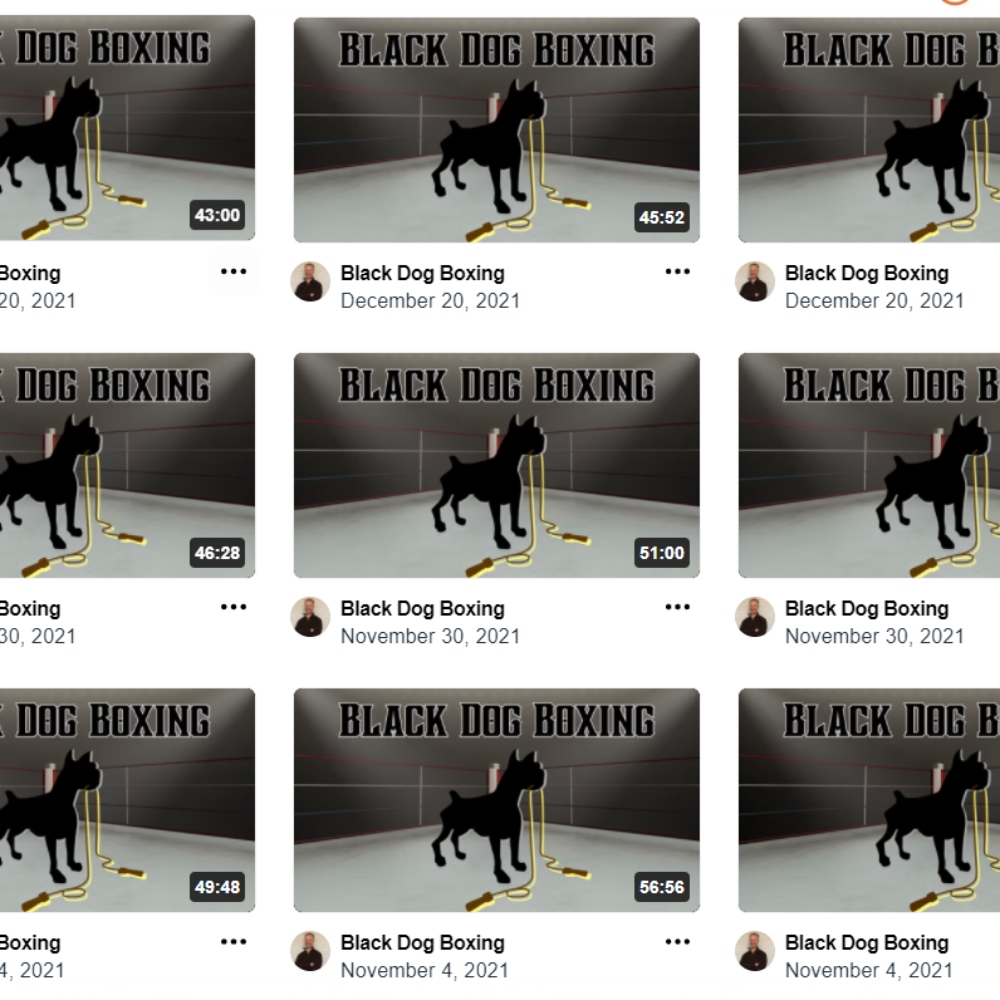 All of the past workouts.
Find a favorite or play W
orkout Roulette – Close your eyes, click one and START SWINGING!!!
The screen below will play the most recent recording until we are Live.
If you want to do the latest workout, hit the
Play
button.
The "Live" button will appear in the lower left when we are
Live on Tuesdays and Thursdays at 8:15 Eastern.
Click that button to join us.

Always proceed with caution.
Boxing is a high intensity activity. You should consult your physician before starting this fitness program to determine if it is right for your needs.
Especially if you:
Have a history of high blood pressure or heart disease.

Have ever experienced chest pain when exercising.
Have experienced chest pain in the past month when not engaged in physical activity.
Smoke.
Are obese.
Have a bone or joint problem that could be made worse by a change in physical activity,
Are a high risk of falling.
STOP IMMEDIATELY
if you experience:
Faintness

Dizziness
Pain
Shortness of breath at any time while exercising.
You should not rely on this information as a substitute or replacement for professional medical advice, diagnosis, or treatment.
If you have any concerns or questions about your health, you should always consult with a physician or other health-care professional. The use of any of this information is solely at your own risk.
If you think you are having a medical or health emergency, call 911 immediately.
Here are some videos/articles about the basic punches, picking a punching bag, wrapping your hands and speed wraps.